Top rating Korean drama 2019: Best 5 Korean movies everyone should see
Many great Korean dramas came out in 2019. Alas, you probably don't have unlimited time—so which 2019 K-dramas should you prioritize watching? This list of the top rating Korean drama 2019 can help you decide.
Vagabond
This movie is brilliantly done in the list of top rating Korean drama 2019. Lee Seung-gi stars as a stuntman named Cha Dal-geon, who loses his beloved nephew in a mysterious airplane crash. Cha realizes the crash isn't an accident—and ends up teaming up with National Intelligence Service agent Go Hae-ri (played by Bae Suzy) to uncover a conspiracy that ensnares the highest rungs of corporate and political power in Korea.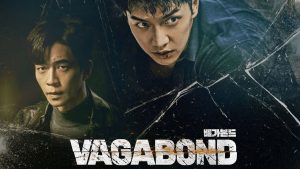 Filmed in Morocco and Korea, Vagabond evokes other K-drama hits like Descendants of the Sun, Iris, and Memories of the Alhambra through its ambitious globe-trotting scope. The series never has a dull moment; every episode has gunfights, fistfights, or some action scene that takes full advantage of Cha Dal-geon's stuntman status and Go Hae-ri's training as a spy. Furthermore, Vagabond contains relevant social commentary around military-industrial complexes and government corruption, which'll please viewers looking for a more political flavor to their K-dramas.
Chief of Staff
When Chief of Staff first came out, we gave it a lukewarm review based on the first few episodes. However, the series got a lot better as it progressed; we've never been happier to see our first impressions destroyed.
First of all, Chief of Staff doesn't feel like a traditional K-drama with melodrama and excessive romance—and we love that. Instead, it takes after American political shows like The West Wing and House of Cards in offering a realistic, detailed look at the inner workings of Korea's democracy.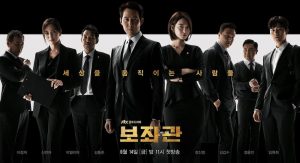 The show focuses on Jang Tae-jun (played by Lee Jung-jae), who starts off as the chief of staff to a powerful legislator. Jang has a reputation as a ruthlessly efficient operator—and he aspires to be a legislator himself, tradeoffs be damned. While Chief of Staff starts off slowly, by the halfway point of season one (happily, there's a second season already out) there's blood in the water and lots of juicy intrigue that keeps you binge-ing onwards.
By going in a different direction from traditional K-dramas and deploying excellent acting and production value, Chief of Staff became one of the most popular Korean dramas of 2019. It's not only a testament to the quality of Korea's television productions, but also evidence that Korea's democracy has matured enough to make such realistic political shows.
Hotel del Luna
HOtel Del Luna is the perfect choice in the Korean drama 2019 list rating. Topping off our list of 2019's best Korean dramas is Hotel del Luna. With great storytelling, exceptional acting from an all-star cast, high production quality, and rollicking humor, Hotel del Luna is worth binge-ing through and even rewatching.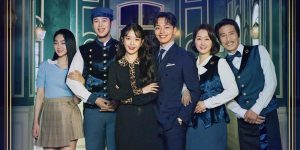 Renowned singer IU steals the show as Jang Man-wol, an eternally young woman who's been cursed with running a hotel for ghosts (called the Hotel del Luna) for the past 1300 years. Through some subterfuge, Jang recruits a young man named Koo Chan-sung (played by Yeo Jin-goo) to become her hotel's new manager. Throughout the show, Koo must deal with Jang's fickle whims and assist ghosts with unfinished business in the mortal world.
Hotel del Luna has a little bit of everything—fantasy, romance, action, mystery, and laughs. IU's acting is especially commendable. She makes Jang Man-wol one of the most captivating and memorable characters in K-drama history, with a winning combination of sass and sensitivity. It's no surprise that, according to Nielsen, Hotel del Luna is also the highest rated Korean drama that started broadcasting in 2019.
Doctor John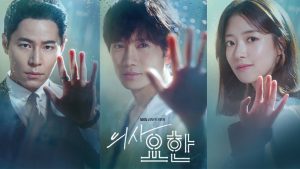 Doctor John is probably the first medical drama in K-dramaland where anaesthesiologists, NOT surgeons, take center stage in the story—which for me makes it more interesting. But without that novel detail, it is just like most of the medical series you have seen. You get a genius doctor who can identify the cause of a patient's pain in seconds and see Ji Sung's character being sent to jail again (remember Defendant?). Playing opposite the award-winning actor are Lee Se-young and Lee Kyu-hyung, who had been confirmed recently to take on his first lead role. This is an impressive movie on the list of highest rating Korean drama 2019.
VIP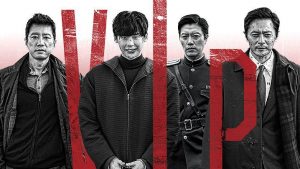 I didn't watch VIP (yet) but the last time I read reviews about the series, people can't help but point out that a certain "sl*t" and other disgusting characters are ruining their viewing experience. I too hate such characters but on the other hand, they make us root for the protagonists even more. As of the writing of this article, the drama has already achieved a peak rating of 13.2 percent (impressive, although it has no rival dramas on KBS2 and MBC). Jang Na-ra and Lee Sang-yoon are starring as a couple whose marriage life starts to fall apart after the wife discovers a series of secrets about her husband.
The Last Empress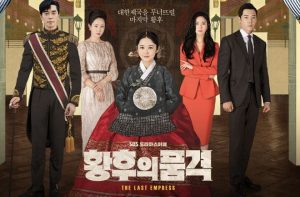 The Last Empress, Jang Na-ra's first drama this year, is set in a modern constitutional monarchy and follows the life of an aspiring musical actress who ties the knot with the emperor (Shin Sung-rok), only to become instrumental in toppling the corrupt imperial family with the help of a royal bodyguard (Choi Jin-hyuk). The 52-episode series became the longest weekday prime-time Korean drama in 2019 but despite its lengthy 3-month broadcast, it constantly enjoyed double-digit ratings from its fourth week. It was originally conceived as a 48-episode drama but SBS greenlighted an extension partly because of the positive feedback, even after knowing that Choi Jin-hyuk could no longer shoot the additional episodes due to scheduling conflicts. In conclusion, this is the perfect example of the best rating korean drama 2019.
These are some of the top rating Korean drama 2019 which you can't afford to miss. So, go ahead and add all these movies on your watchlist of highest rating korean drama 2019.