Top 7 best disease outbreak movies on Netflix
The last thing anyone needs right now is to be afraid. The COVID-19 pandemic's death toll is rising by the day, and that's enough to instill fear in even the most lionhearted person. As a result, most people are locking themselves indoors until the crisis is contained. However, while some of those people will be choosing to distract themselves with some lighthearted entertainment, others are turning to movies that force them to confront their anxieties, and there's nothing wrong with that. We've compiled a list of the best disease outbreak movies on Netflix available to stream right now.
Outbreak (1995)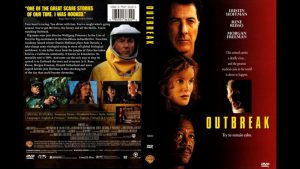 Outbreak is a 1995 American medical disaster film directed by Wolfgang Petersen and based on Richard Preston's nonfiction book The Hot Zone. It is about a small town in California that becomes entirely quarantined when the residents fall victim to an Ebola-like virus that stems from Capuchin monkeys in Zaire. Most of the story focuses on the military and health personnel who are charged with containing and treating the infected, but the movie also explores the extreme lengths that some organizations will go to in order to thwart a threat from spreading. When the movie was released in 1995, an Ebola virus was occurring in Zaire, which made the movie quite scary for some viewers in the real world at the time. Outbreak is an entertaining disaster movie that poses the horrific idea that diseases lurk in nature, and they could strike humanity at any time.
Train to Busan (2016)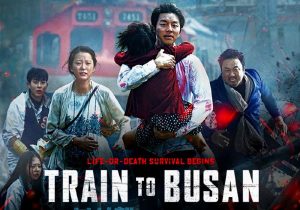 Train to Busan is a 2016 South Korean action horror film directed by Yeon Sang-ho. The film mostly takes place on a train to Busan as a zombie apocalypse suddenly breaks out in the country and threatens the safety of the passengers. This tells the story of a group of people stuck on a train that suddenly experiences a zombie outbreak out of nowhere. As the healthy people left on the train struggle to contain the disease and escape the zombies, their true natures are revealed as they try to reach the quarantine zone in Busan. And as the survivors lose family members and make enormous sacrifices to try to get to a safe place, the outbreak runs rampant throughout the train, splitting survivors into different cars as they do their best to survive. If anyone is looking for best virus outbreak movies on Netflix, Train to Busan is a perfect choice for you.
Flu (2013)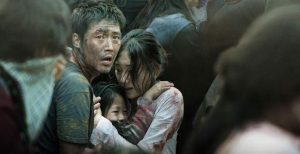 The Flu is a 2013 South Korean disaster film written and directed by Kim Sung-su, about an outbreak of a deadly strain of H5N1 that kills its victims within 36 hours, throwing the district of Bundang in Seongnam, which has a population of nearly half a million people, into chaos. The film initially follows a basic but effective arc, starting in Hong Kong, where a freight-load of Southeast Asians are smuggled to South Korea. When the cargo arrives in the residential district of Bundang, Seongnam city, human traffickers Byung-ki and brother Byung-woo open the door to find a sight more ghastly than the Black Hole of Calcutta. A survivor, Monssai, escapes into the city. Byung-woo becomes violently sick within hours.
Black Death (2010)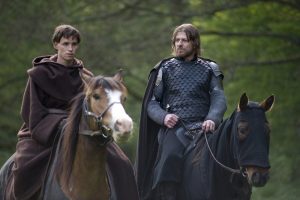 This is definitely one of the best virus movies on Netflix. Black Death is a 2010 German-British action horror film directed by Christopher Smith from an original screenplay by Dario Poloni. This is the story in 1348. Europe has fallen under the shadow of the Black Death. As the plague decimates all in its path, fear and superstition are rife. In this apocalyptic environment, the church is losing its grip on the people. There are rumors of a village, hidden in marshland that the plague cannot reach. There is even talk of a necromancer who leads the village and is able to bring the dead back to life. Ulric (Sean Bean), a fearsome knight, is charged by the church to investigate these rumors. He enlists the guidance of a novice monk, Osmund (Eddie Redmayne) to lead him and his band of mercenary soldiers to the marshland, but Osmund has other motives for leaving his monastery. Their journey to the village and events that unfold take them into the heart of darkness and to horrors that will put Osmund's faith in himself and his love for God to the ultimate test.
Contagion (2011)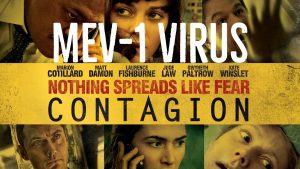 This is a bright candidate in the list of best disease outbreak movies on Netflix. Contagion is a 2011 American thriller film directed by Steven Soderbergh. The plot concerns the spread of a virus transmitted by fomites, attempts by medical researchers and public health officials to identify and contain the disease, the loss of social order in a pandemic, and the introduction of a vaccine to halt its spread. Despite being a Hollywood thriller, this breathless multi-perspective narrative has been described as ultra-realistic – informed by the World Health Organisation and praised for its accurate depiction of a pandemic by scientists. Additionally, this film received renewed popularity during the 2019–20 coronavirus pandemic.
The Day After Tomorrow (2004)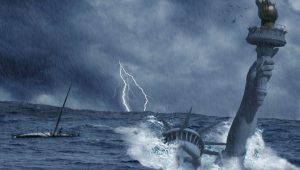 One of the best of the list of Hollywood virus films is The Day After Tomorrow. The Day After Tomorrow is a 2004 American science fiction disaster film co-written, directed, and produced by Roland Emmerich. The film depicts catastrophic climatic effects following the disruption of the North Atlantic Ocean circulation in a series of extreme weather events that usher in global cooling and lead to a new ice age.  While Jack warns the White House of the impending climate shift, his 17 year-old son Sam finds himself trapped in New York City where he and some friends have been competing in a high school academic competition. He must now cope with the severe flooding and plummeting temperatures in Manhattan. Having taken refuge inside the Manhattan Public Library, Sam manages to reach his father by phone. Jack only has time for one warning: stay inside at all costs. As full-scale, massive evacuations to the south begin, Jack heads north to New York City to save Sam. But not even Jack is prepared for what is about to happen–to him, to his son, and to his planet.
Carriers (2009)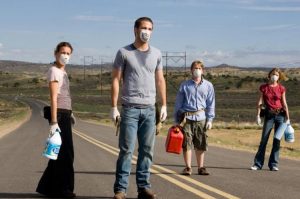 If anyone is looking for virus outbreak movies on Netflix , this movie is a perfect choice for you. Carriers is a 2009 American post-apocalyptic body horror film written and directed by Àlex and David Pastor. If you're looking for a more somber and realistic depiction of a pandemic in a pre-apocalyptic world, Carriers — featuring a young Chris Pine — is the movie for you. The story follows a group of friends as they set out to find a plague-free zone and wait for things to blow over. However, on the way there, they encounter a man and his infected daughter, who subsequently spreads the disease to a member of the group. This is a slow, dramatic, and utterly bleak movie that should resonate with fans of The Road and films of that ilk
These are the list of best disease outbreak movies on Netflix which you can't afford to miss. So, go ahead and add all these movies on your watchlist and enjoy right now!