Top 10 best anime movies of all time that you should watch immediately
Check the top 10 anime movies of all time covering the world-famous Studio Ghibli and Makoto Shinkai anime and the latest films popular especially among Japanese. Unlike the TV anime series with many episodes, an anime film is completed with a single story which takes only 2-3 hours at most to watch. Let's enjoy  the countdown for the best anime movies of all time.
Howl's Moving Castle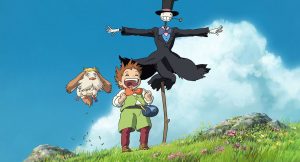 This is one of the top-grossing anime movies in Japan and best anime movies of all time. Howl's Moving Castle  is a 2004 Japanese animated fantasy film written and directed by Hayao Miyazaki. The film is loosely based on the 1986 novel of the same name by British author Diana Wynne Jones which is adapted into an anime film by Studio Ghibli. The heroine Sophie is transformed into a ninety-year-old woman by the witch's curse. Her adventure proceeds with the main character Howl and the moving castle.
Osomatsu-san the Movie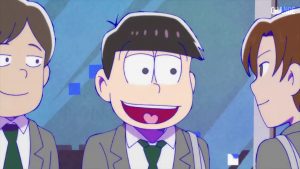 Mr. Osomatsu is a 2015 comedy anime television series by Pierrot, based on Fujio Akatsuka's 1962 manga series, Osomatsu-kun. Celebrating Akatsuka's eightieth birthday, the series follows the sextuplet Matsuno brothers from the original series as adults, and features more adult-oriented humor compared to the original series. The series aired in Japan between October 2015 and March 2016, with a special episode airing in December 2016. A second season aired between October 2017 and March 2018. Both seasons have been licensed in Americas by Viz Media. A manga adaptation by Masako Shitaro began serialization in Shueisha's You magazine from January 2016. A theatrical anime film premiered on March 15, 2019.
After attending their high school reunion, the Matsuno brothers are confronted with how much more accomplished their classmates are, and how much they've failed to achieve by contrast. Disheartened, they get drunk and fall asleep – but when they wake up, they find that they've been transported to a 'world of memories' where they have to reshape their lives to eliminate regret.  The movie offers the same potent combination of painful relatability and off-the-wall absurdity that the TV series does, so if you're an Osomatsu-san fan, this movie is one of best anime of 2019 you shouldn't miss.
My Neighbor Totoro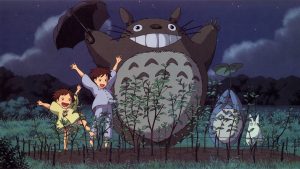 My Neighbor Totoro is one of the most popular Studio Ghibli movies among families around the globe and best anime of all time imdb. The fantasy anime, directed by Hayao Miyazaki was released at the theater in 1988 as a part of the double feature with Grave of the Fireflies, directed by another Studio Ghibli's leader Isao Takahata.
The setting of My Neighbor Totoro is Tokorozawa in Saitama Prefecture in 1950s. A family moves to a rural village, consisting of an elementary schooler Satsuki, her young sister Mei and their father Tatsuo. Her mother stays in the hospital located near the village. One day, the kids meet mystic creatures names Totoro. If you have not watched any Studio Ghibli films, it's recommended to start with this.
Weathering with You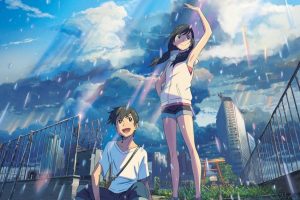 Weathering with You is a 2019 Japanese animated romantic fantasy film written and directed by Makoto Shinkai. The film is set in Japan during a period of exceptionally rainy weather and tells the story of a high-school boy who runs away to Tokyo and befriends an orphan girl who has the ability to manipulate the weather. The film was selected as the Japanese entry for Best International Feature Film at the 92nd Academy Awards. It also received four Annie Award nominations including Best Independent Animated Feature, which makes it the third anime film tying with Spirited Away and Millennium Actress to have four nominations; the highest for an anime film at the Annies.
Penguin Highway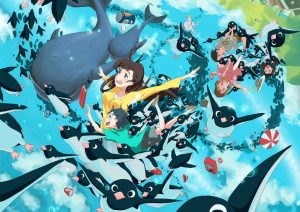 Penguin Highway  is a Japanese science fiction novel written by Tomihiko Morimi, published in 2010. A manga adaptation began serialization in Media Factory's Monthly Comic Alive from March 27, 2018, and an anime film adaptation by Studio Colorido premiered in August 2018. The story focuses on the extraordinary daily life of a fourth-grade boy named Aoyama and a mysterious woman he calls "Lady". One day, penguins emerge suddenly at their town.
A Silent Voice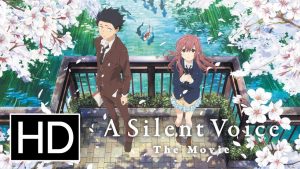 A Silent Voice: The Movie is a 2016 Japanese animated teen drama film produced by Kyoto Animation, directed by Naoko Yamada and written by Reiko Yoshida, featuring character designs by Futoshi Nishiya and music by Kensuke Ushio.
The moving anime has sensitive social themes such as teens bullying, suicide, disabilities, parental divorce and so on. This anime movie focuses on two main characters: a deaf girl Shoko Nishimiya and Shoya Ishida who bullied her in elementary school.
Pokémon: Mewtwo Strikes Back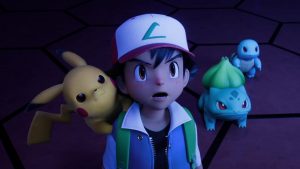 This is one of the best imdb anime movies you must watch. Pokémon: Mewtwo Strikes Back—Evolution is a 2019 Japanese computer-animated film directed by Kunihiko Yuyama and Motonori Sakakibara. The film is the 22nd installment in the Pokémon film series and a CGI remake of the first film. The film was animated at OLM's CGI unit. In this movie, Satoshi and Pikachu meets Mewtwo which is artificially produced and asks itself why he exists. Its remake Pokémon: Mewtwo Strikes Back Evolution was released as the 22nd Pokemon anime movie with the latest technology in 2019.
Sword Art Online The Movie: Ordinal Scale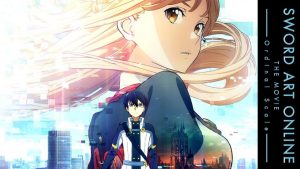 Sword Art Online The Movie: Ordinal Scale is a 2017 Japanese animated science fiction action adventure film based on the Sword Art Online light novel series written by Reki Kawahara and illustrated by abec. It hit the big screen in movies in 2017, following the first season aired in 2012-2013 and the second season in 2015. The story is set in 2026 when the AR machine Augma and the Augma's latest ARMMORPG named Ordinal Scale are invented. Kirito and Asuna starts playing the game…
Ride Your Wave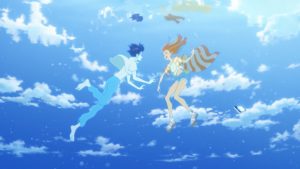 Ride Your Wave is a 2019 Japanese animated film produced by Science Saru –  the same studio that brought us Devilman Crybaby. While the art is similar, the storylines couldn't be more different. The film premiered at the Annecy International Animated Film Festival on June 10, 2019 and was released in Japan on June 21, 2019.
Ride Your Wave follows a surfer named Hinako who just moved to a coastal town to attend college. There, she meets a firefighter named Minato who she finds herself being drawn to. The movie tracks their developing relationship, as well as the emotional growth it produces.
Dragon Ball Z: Resurrection 'F'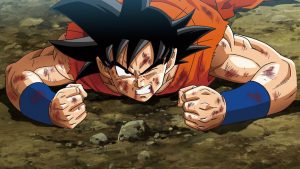 Dragon Ball Z: Resurrection 'F' is a 2015 Japanese animated science fantasy martial arts film, the nineteenth movie based on the Dragon Ball series, and the fifteenth to carry the Dragon Ball Z branding, released theatrically on April 18. It is the first Japanese film to be screened in IMAX 3D and receive screenings at 4DX theaters.
This is  is one of the most popular Japanese anime which has been loved by anime fans and kids around the world for a long time, and there are lots of anime movie titles. Dragon Ball Z: Resurrection 'F'  is a newer title but one of the top-rated parts of the action anime. Its story is written by Akira Toriyama, which starts with the resurrection of Frieza. You can see the powerful battle scenes between the evolved Frieza and Goku and Vegeta with the Super Saiyan God Super Saiyan forms.
These are some of the best anime movies of all time which you can't afford to miss. So, go ahead and add all these movies on your watchlist of top 10 anime movies of all time.