Which are the best Bollywood romantic movies 2018?
Bollywood movies have always cherished and depicted romance like no other industry. Here's a list of Bollywood romantic movies 2018. Keep reading !
Laila Majnu 
Taking the leap out of the classic folklore, the story is set in today's time in Kashmir where Laila Majnu have problems relevant to the youth of today. While dealing with their feuding families a passionate love story unravels. This movie is defenitely a must watch of Bollywood romantic movies 2018 list. Take the time to watch the movie with your friends and family to just experience the power of true love and heartbreak – true love never dies !
Love Per Square Foot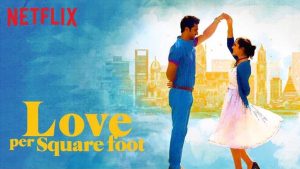 Love Per Square Foot is a refreshing take on the genre of Romantic comedies. Another examples of no big names and big faces still the movie can be good. Pro-tagonists Sanjay and Karina individually do not earn enought to qualify for a home loan in maximum city Mumbai. So they come up with what they think is a bright plan – a marriage of convenience to be eligible for a joint loan. Not just in make believe film scripts, joint home loans can come quite hande in real lift too. The connection and the love seems so real and beautiful. The practicality of the situation that is the premise of this movies is all very relatable and that keeps the story authentic. It is believe that the movie is definitely one of the most unique and sweet romcoms in India recently.
October (II)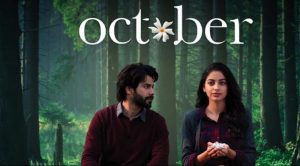 Another option that you need to consider for the question "Which is the best romantic movie in Bollywood?" is October (II). One thing to know before watching that you need to have patience to feel October. As you would have expected from the trailer, October is a different kind of movie and is not meant for everyone. This movie displays an emotional tale when a man completely turns his life around a girl who hardly even existed in his life but what he learns from the experience is sure to leave a big impact on both your heart and brain.
Sonu Ke Titu Ki Sweety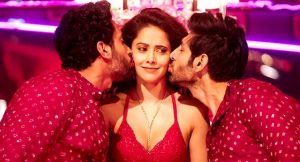 This movie is worth watching one more time in your Bollywood romantic movies 2018 list. Depicts the true events that occur in our lives with a pinch of satire and brotherhood. The movie is full entertainment and masala with good punches, locations and acting. Viral trailers, viral songs and generate enough hype so any crap can become a big hit. Overall a nice movie to watch with your friends.
Padmaavat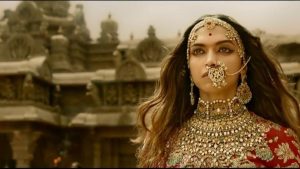 It will be an omission if there is Padmaavat in the list " Best romantic movie in Bollywood 2018". Set in medieval Rajasthan, Queen Padmavati is married to a noble king and they live in a prosperous fortress with their subjects until an ambitious Sultan hears of Padmavati's beauty and forms an obsessive love for the Queen of Mewar. The music from start to finish will undoubtedly keep you on the edge of your seat. But the best thing of Padmaavat is the cinematography, this is the main heart of the movie, from the magical palace to the incredible battle sequences , the narrative is developed through astonishing visual goodness.
Bollywood romantic movies 2018 – Love stories are simple, and they bring a sense of comfort in their familiarity. Take your time and make room for a romantic film that will change your views on Bollywood industry.