Top 7 best Hong Kong movies of all time you can not ignore
Hong Kong was once the Hollywood of the East. At its peak, around the early 90s, the local movie industry was first in the world in terms of per capita production as well as the second largest exporter of films, second only to the US. If you're looking for best Hong Kong movies IMDB, look no further. Now we're proud to present our look back at list of Top 7 best Hong kong movies of all time.
IP Man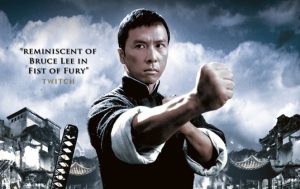 It is believe that IP Man is one of the best movies in the list best Hong Kong movies of all time that is worth watching. Ip Man is a 2008 biographical martial arts film based on the life of Ip Man, a grandmaster of the martial art Wing Chun and teacher of Bruce Lee. The film focuses on events in Ip's life that supposedly took place in the city of Foshan during the Sino-Japanese War. The film was directed by Wilson Yip, and stars Donnie Yen as Ip Man. It is a co-production between China and Hong Kong. It premiered in Beijing on 10 December 2008, and was released theatrically in Hong Kong on 19 December 2008, receiving widespread acclaim from critics and audiences. Ip Man grossed over US$21 million worldwide, despite not being released in North America and most of Europe. Following its success, the film was nominated for 12 Hong Kong Film Awards, winning awards for Best Film and Best Action Choreography.
Dragon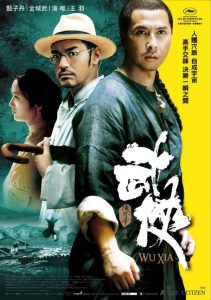 Dragon is outstanding movie in Hong Kong movies list. Dragon is a 2011 Hong Kong-Chinese martial arts film directed by Peter Chan, and starring Donnie Yen, Takeshi Kaneshiro and Tang Wei. A martial arts master with a dark past wants to start a new and tranquil life. His tranquility is wrecked when a determined detective and his former master track him down. The film topped China's box office and grossed over 100 million yuan (US$15.6 million) in its first opening week.
Mad Detective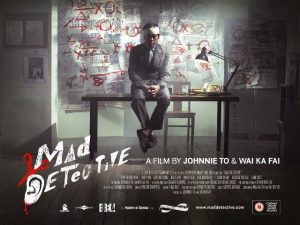 The brightest candidate of best Hong kong movies of all time is Mad Detective. Mad Detective is a 2007 Hong Kong action film, produced and directed by Johnnie To and Wai Ka-Fai. It is story about Chan Kwai Bun, who has the power to see people's "inner personalities," making him a very capable, if unorthodox and unstable, police detective. He is invited back to active duty by Ho Ka On, a cop investigating the disappearance of a fellow officer whose weapon has been used in multiple robberies. Ho and Ko Chi Wai, the missing cop's partner, go after an Indian suspect. Bun, however, can see both men's inner selves and suspects something else at play. Mad Detective was first screened at the 64th Venice International Film Festival, and later premiered at the 2007 Toronto International Film Festival, before being released in Hong Kong on 29 November 2007. The film's screenplay won "Best Screenplay" awards at various Asian film ceremonies.
PTU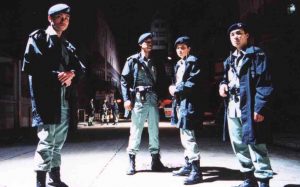 PTU is a 2003 Hong Kong crime thriller film produced and directed by Johnnie To. The film follows a series of encounters of a group of patrolling Police Tactical Unit troopers during one night, which starts off when the patrol-team tries to help a sergeant of the District Anti-Triad Squad of the Hong Kong Police Force, Lo Sa, to retrieve his lost service-issue revolver after he was assaulted by a group of triad members. The films portrays the police officers' use of extra-legal means to achieve the results of investigations and reveals the complex relationships between criminals and police officers, the hostility amongst criminals themselves and even the rivalry among different bureaux within the Hong Kong Police Force.
Kung Fu Hustle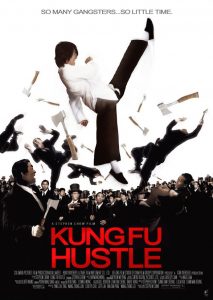 Kung Fu Hustle is a 2004 action comedy film directed, produced and written by Stephen Chow. When the hapless Sing and his dim-witted pal, Bone , try to scam the residents of Pig Sty Alley into thinking they're members of the dreaded Axe Gang, the real gangsters descend on this Shanghai slum to restore their fearsome reputation. What gang leader Brother Sum doesn't know is that three legendary retired kung fu masters live anonymously in this decrepit neighborhood and don't take kindly to interlopers. The film was released on 23 December 2004 in China and on 25 January 2005 in the United States. It received a 90% approval rating on Rotten Tomatoes and 78 out of 100 rating at Metacritic. The film grossed $17 million USD in North America and $84 million USD in other regions.
Kill Zone 2005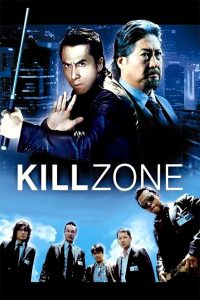 Kill Zone is a 2005 Hong Kong action film written and directed by Wilson Yip. The film was released in Hong Kong on 18 November 2005. When Detective Chan learns he has a fatal brain tumor, he makes it his primary mission to put gangster boss Wong Poaway for good. At the same time, Detective Ma Kwun, a martial arts expert with a reputation for excessive force, joins Chan's unit as his eventual successor. After Wong's gang kills an undercover officer, Chan and his men alter a video to implicate the crime lord. Ma is not a party to this, but he nevertheless gets caught in the crossfire.
Infernal Affairs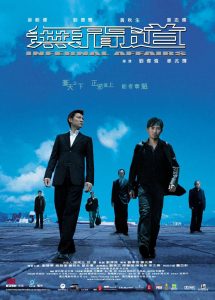 Infernal Affairs is a 2002 Hong Kong crime thriller film directed by Andrew Lau and Alan Mak and written by Mak and Felix Chong. Idealistic police cadet Chan Wing-Yan is recruited by Police Superintendant Wong to go deep undercover as a member of the criminal Triad society. Into the same cadet class, crime boss Hon Sam installs new Triad member Lau Kin Ming to become a long-term mole for the gang. A decade later, both have risen through the ranks in their respective aliases – but when both of their covers are in danger of being blown, a game of life and death ensues. The film had been selected as the Hong Kong entry for the Best Foreign Language Film at the 76th Academy Awards but was not nominated.