5 Best Kung Fu Movies Of All Time – Everyone Should See Once
Here is a list of best Kung Fu movies of all time you can not ignore. Join Tea TV and enjoy it with your friends and family.
Anyone who has watched more than a few Chinese movies cannot fail to be impressed by what the Chinese call wushu and westerners usually call Kung Fu, or Chinese martial arts. Stars like Bruce Lee, Jackie Chan, Jet Li are famous the world over, but they began their work in some of the Chinese kung fu movies. Here are some best Kung Fu movies of all time for fans and neophytes.
Drunken Master 1978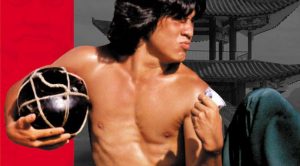 What is the best Kung Fu movie of all time? Drunken Master is a perfect answer for you. It is a 1978 Hong Kong action comedy martial arts film directed by Yuen Woo-ping, and starring Jackie Chan, Yuen Siu-tien, and Hwang Jang-lee.The film was a success at the Hong Kong box office, earning two and a half times the amount of Chan's previous film, Snake in the Eagle's Shadow, which was also considered a successful film. It is an early example of the comedic kung fu genre for which Jackie Chan became famous. This is story about Wong Fei-Hung (Jackie Chan) . Unable to see eye to eye with his father, completely broke and with nowhere else to turn, young Wong Fei-Hung grudgingly accepts the tutelage of Su Hua Chi, a notoriously intoxicated martial arts master. Su Hua Chi teaches Wong the techniques of Drunken Boxing, an unusually fluid fighting style. Wong is then forced to put his new skills to the test when his father is targeted by deadly assassin Thunderleg, who has never lost a fight.
Kung Fu Hustle 2004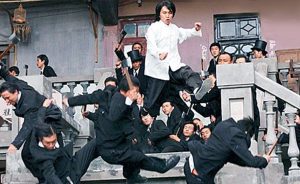 The brightest candidate of best Kung Fu movies of all time is Kung Fu Hustle. Kung Fu Hustle is a 2004 action comedy film directed, produced and written by Stephen Chow. When the hapless Sing and his dim-witted pal, Bone , try to scam the residents of Pig Sty Alley into thinking they're members of the dreaded Axe Gang, the real gangsters descend on this Shanghai slum to restore their fearsome reputation. What gang leader Brother Sum doesn't know is that three legendary retired kung fu masters live anonymously in this decrepit neighborhood and don't take kindly to interlopers. The film was released on 23 December 2004 in China and on 25 January 2005 in the United States. It received a 90% approval rating on Rotten Tomatoes and 78 out of 100 rating at Metacritic. The film grossed $17 million USD in North America and $84 million USD in other regions.
Iron Monkey 1993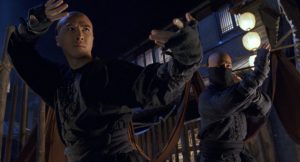 Iron Monkey is outstanding movie in Kung Fu movies list. Iron Monkey is a 1993 Hong Kong martial arts film written and produced by Tsui Hark and directed by Yuen Woo-ping, starring Donnie Yen, Yu Rongguang, Jean Wang, Angie Tsang and Yuen Shun-yi. The film is a fictionalised account of an episode in the childhood of the Chinese folk hero Wong Fei-hung and his father Wong Kei-ying, and their encounter with the "Iron Monkey". In a desperate and unjust land, where government corruption rules the day, only one man has the courage to challenge the system and fight back. They call him "Iron Monkey." Under the shadow of night, in the silence before dawn, he fights to give hope to the poor and the oppressed. Although no one knows his name and no one knows where he comes from, his heroism has made him a living legend to the people and a wanted man to the powers that be.
IP Man 2008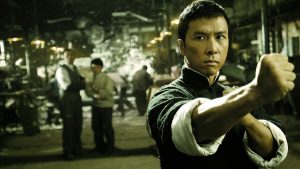 It is believe that IP Man is one of the best movies in the list best Hong Kong movies of all time that is worth watching. Ip Man is a 2008 biographical martial arts film based on the life of Ip Man, a grandmaster of the martial art Wing Chun and teacher of Bruce Lee. The film focuses on events in Ip's life that supposedly took place in the city of Foshan during the Sino-Japanese War. The film was directed by Wilson Yip, and stars Donnie Yen as Ip Man. It is a co-production between China and Hong Kong. It premiered in Beijing on 10 December 2008, and was released theatrically in Hong Kong on 19 December 2008, receiving widespread acclaim from critics and audiences. Ip Man grossed over US$21 million worldwide, despite not being released in North America and most of Europe. Following its success, the film was nominated for 12 Hong Kong Film Awards, winning awards for Best Film and Best Action Choreography.
The Forbidden Kingdom 2008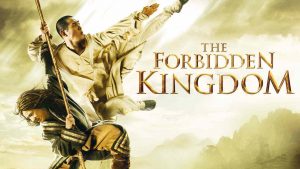 It is believe that The Forbidden Kingdom is one of the best movies in the list best Kung Fu movies of all time. The Forbidden Kingdom is a 2008 Chinese-American fantasy kung fu wuxia film written by John Fusco, and directed by Rob Minkoff, and starring Jackie Chan and Jet Li. Loosely based on the novel Journey to the West. While rummaging around for some bootleg kung-fu DVDs in a pawn shop in Boston's Chinatown, Jason discovers an ancient golden staff. When he examines the staff closely, he finds himself magically transported back to ancient China where he is quested to free the fabled warrior, the Monkey King, with the help of a kung fu master and a misfit warrior. If he doesn't succeed, hey may be trapped deep in the past forever. The Forbidden Kingdom was a commercial success, grossing $128 million against a budget of only $55 million.