Top 10 best Chinese action movies of all time that you should watch
Here are the best Chinese action movies of all time starring some of the best action stars to have ever fought on screen. Don't miss them!
The War of Loong (2017)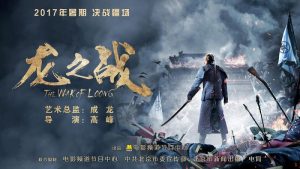 Historical war film 'The War of Loong' is one of the best Chinese action movies of all time. Based on a true historical even, the movie is a reflection of society, its people and the beliefs of the time. If you want to get a glimpse into the mind-set of Chinese today, it would be worth your time to take a look at the films that are coming to the big screen. During French's invading war against China in 1885, the French army took over Zhengnan Guan located in the Guangxi Province, Chinese. In that situation, the 70 years old man – General Feng Zicai and his two sons volunteered to join the battle in order to protect their home country.
IP Man (2008)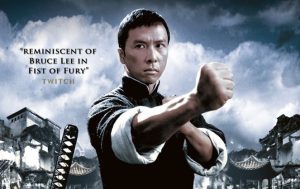 IP MAn tells the story of Yip Man, a Chinese Martial Art Grandmaster who teaches Wing Chum. At 44 years of age, he is very touching and full of mildness. Energetic, confident, charismatic, elegance, humour… All the mixed elements you definitely will feel from IP Man. This movie is not only for martial arts fans but also contains historical events between Chinese and Japanese. There's a lot of good fights accompanying a really good story. Add the movie to your list of chinese action films and don't miss this on the big screen!
The Warrior (2001)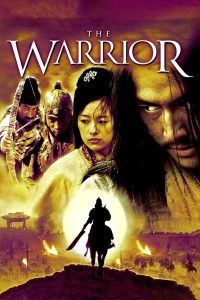 Set in 1374 relations between Korea and the Ming Dynasty in China are at a low. The Koreans send a diplomatic mission to resort their relationship. The outstanding of The Warrior is it successfully portrayed the brutality of war and shows woman and children getting killed, something that rarely happens in Hollywood films. The Warrior is surely like a spotlight in the list of Chinese action films.
Three Kingdoms (2008)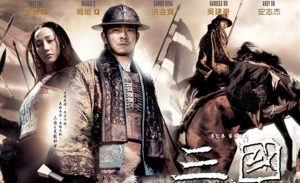 An epic film filled with heroes, enormous battle scenes, amazing panoramas and some great actors. Three Kingdoms is a kick ass Chinese historical epic taking place in the Three Kingdoms era of ancient China. The Cao, Wu and Liu dynasties were trying to unite China each under their own leadership and in a result it produces wars between the three houses for decades. The film is a reflective story taken from Zhao Yun's(or Zilong) perspective focusing on his life and his accomplishments in battle. It is believe that Three Kingdoms is one of the best action movies Chinese 2018.
The Lost Bladesman (2011)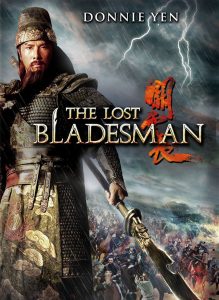 The Lost Bladesman is a 2011 Hong Kong-Chinese historical war and biopic action film loosely based on the story of Guan Yu crossing five passes and slaying six generals in the 14th-century historical novel Romance of the Three Kingdoms. Guan Yu (a.k.a. Guan Yunchang), who is widely enshrined in temples and deified by police and triads alike for chivalry and manhood. He played a major role in the civil war that led to the collapse of Han Dynasty & the establishment of Shu Han of the 3 Kingdoms, making Liu Bei its first emperor.
Fist of Legend (1994)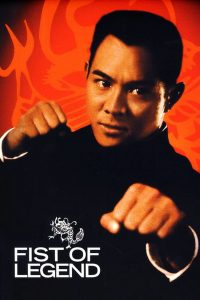 There are a huge number of viewers who claim that Fist of Legend is the best Chinese action movies of all time. Fist of Legend is a 1994 Hong Kong martial arts film, featuring martial arts choreographer by Yuen Woo-ping, and starring Kung Fu star Jet Li. The fight scenes in the movie are quite wonderful and exciting, fully demonstrating Jet Li's superb martial arts skills. This movie has excellent choreography and is fairly well put together. The story is simple, classic, and well known since it is based on a Bruce Lee movie
Fearless (2006)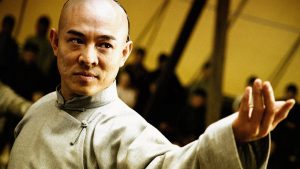 The plot is loosely based on the life of famous Chinese martial artist Huo Yuanjia, who fought against foreign fighters, restoring pride and nationalism to China. This film has a skillfully presented in a clear and well edited manner. It is absolutely filled with stirring martial arts and gloriously made, with eye-filling cinematography. Although the story is simple, it is heart-felt and effective. It deserves to be one of the best Chinese action movies.
The Young Master (1980)
This is one of those all-out classics that must be viewed at any opportunity. The storyline is basically set-pieces to show off the fighters skills, and physique especially our man Chan. Jackie Chan also demonstrates his witty Kung Fu style, which was a big breakthrough at the time. The traditional action movies stress martial art routines and require that a series of actions must be completed within a shot, but Jackie Chan's action comedy adopts piecemeal way, and there is no standard martial routine in it. This is the movie that marks the evolution of the Jackie Chan that we see on the screen today, and "The Young Master" is a definite must have in any collection of fans of Jackie Chan or fan of best Chinese action movies.
Dragon Inn (1992)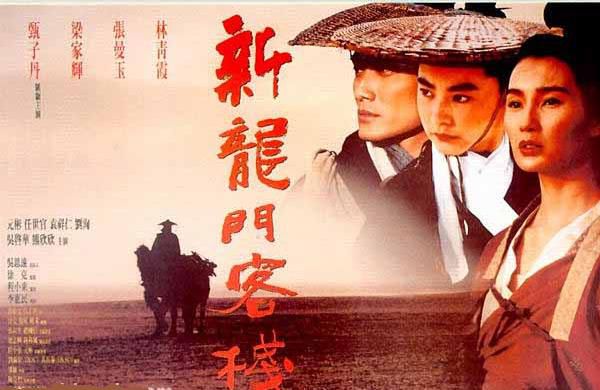 One of the most beautiful of Hong Kong's 'New wave' sword-fight films, "Dragon Inn" has virtually nothing wrong to be said for it. A dark Romantic tragedy over-layered with a romantic comedy almost as dark, and filled with living breathing characters brilliantly portrayed by an excellent cast; still, the film's primary asset is its breathtaking imagery and carefully subdued (given the material) editing.
Iron Monkey (1993)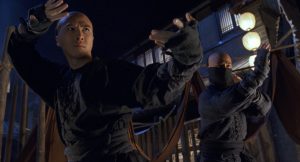 This isn't so much a movie about a Chinese Robin Hood/Zorro figure, or a strict martial arts hero – it's a movie about a young boy and the people who influence who he will become. It is one of Tsui Hark's Wong Fei-hung film series. It tells the story that how Wong Fei-hung's father Wong Kei-ying (Donnie Yen), and a "criminal" named "Iron Monkey" (Yu Rongguang) fight against a powerful and traitorous shaolin monk. Iron Monkey ranks as one of the finest martial arts films of the 1990s.
We have put together a list of the best Chinese action movies of all time to help you easily choose which Chinese films to watch. Join TeaTV right now and enjoy it with your friends and family.