Top 7 best Hong Kong action movies of all time you can not ignore
As much as the Japanese excel in family dramas and horror movies, and the Korean in thrillers and crime ones, the film industry of Hong Kong accordingly shines in action films. Starting in the early 60s with productions shot by Shaw Brothers, continuing with Bruce Lee and Jackie Chan, kung fu was omnipresent in the action genre. This article will show top 7 best Hong Kong action movies of all time.
Dragon Squad 2005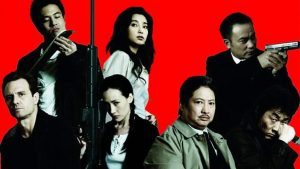 Dragon Squad is a 2005 Hong Kong action film co-written and directed by Daniel Lee, co-produced by Steven Seagal. This is story about team of Interpol agents, who goes to Hong Kong to testify in the trial of a crime lord. However, the accused escapes when the convoy taking him to court is ambushed. The agents cooperate with local police, led by a burned-out cop, to track down the fugitive.
IP Man 2008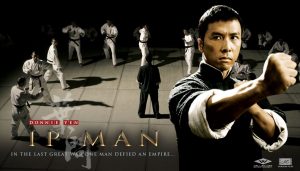 It is believe that IP Man is one of the best movies in the list best Hong Kong action movies of all time that is worth watching. Ip Man is a 2008 biographical martial arts film based on the life of Ip Man, a grandmaster of the martial art Wing Chun and teacher of Bruce Lee. The film focuses on events in Ip's life that supposedly took place in the city of Foshan during the Sino-Japanese War. The film was directed by Wilson Yip, and stars Donnie Yen as Ip Man. It is a co-production between China and Hong Kong. It premiered in Beijing on 10 December 2008, and was released theatrically in Hong Kong on 19 December 2008, receiving widespread acclaim from critics and audiences. Ip Man grossed over US$21 million worldwide, despite not being released in North America and most of Europe. Following its success, the film was nominated for 12 Hong Kong Film Awards, winning awards for Best Film and Best Action Choreography.
Fearless 2006
Fearless is a 2006 Chinese-Hong Kong martial arts film directed by Ronny Yu and starring Jet Li. It is loosely based on the life of Huo Yuanjia, a Chinese martial artist who challenged foreign fighters in highly publicized events, restoring pride and nationalism to China at a time when Western imperialism and Japanese manipulation were eroding the country in the final years of the Qing Dynasty before the birth of the Republic of China. Li stated in an interview that the film was his last wushu martial arts epic, a point also made in the film's television promotions and other publicity.
Kung Fu Hustle 2004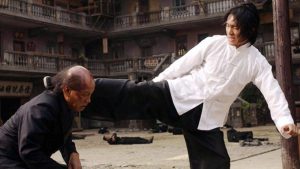 Kung Fu Hustle is outstanding movie in Hong Kong action movies list. Kung Fu Hustle is a 2004 action comedy film directed, produced and written by Stephen Chow. When the hapless Sing and his dim-witted pal, Bone , try to scam the residents of Pig Sty Alley into thinking they're members of the dreaded Axe Gang, the real gangsters descend on this Shanghai slum to restore their fearsome reputation. What gang leader Brother Sum doesn't know is that three legendary retired kung fu masters live anonymously in this decrepit neighborhood and don't take kindly to interlopers. The film was released on 23 December 2004 in China and on 25 January 2005 in the United States. It received a 90% approval rating on Rotten Tomatoes and 78 out of 100 rating at Metacritic. The film grossed $17 million USD in North America and $84 million USD in other regions.
New Police Story 2004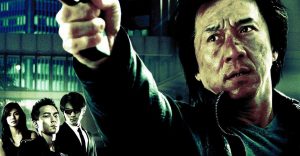 The brightest candidate of best Hong Kong action movies IMDB is New Police Story. New Police Story is a 2004 Hong Kong action film produced and directed by Benny Chan, and also produced by and starring Jackie Chan. The film was released in the Hong Kong on 24 September 2004. Inspector Chan Kwok-Wing (Jackie Chan) was once the shining star of the Hong Kong police force. But that all changed when his unit was slaughtered by a merciless gang of bank robbers – and Chan turned to the bottle to drown his grief. Now, a year later, a soused Chan is dragged out of his rut by a new partner, Frank Cheng. Together, they hit the streets to redeem Chan's reputation by going after those responsible for the deaths of his fellow officers.
The Warlords 2007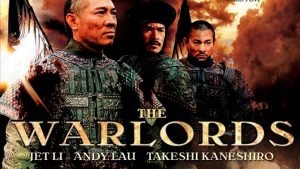 This is an absolutely one of the best Hong Kong action movies of all time. The Warlords previously known as The Blood Brothers, is a 2007 epic action war drama film directed by Peter Chan. China is torn apart by civil war, and in the chaos three men emerge who might bring the country back from the brink: Gen. Pang and a pair of bandits. Pang is the only survivor from a violent clash with rebels and – after being taken in by a beautiful woman – saves the life of one of the bandits. Soon the three men are blood brothers, and they embark on a quest to rid their land of rebels once and for all.
Fulltime Killer 2001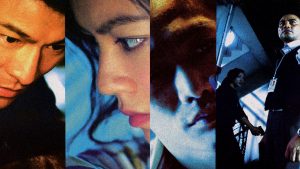 Fulltime Killer is a 2001 Hong Kong action film produced and directed by Johnnie To, and also written, produced and directed by Wai Ka-fai, and also produced by and starring Andy Lau. Based on a book by Hong Kong filmmaker Pang Ho-cheung, Fulltime Killer protagonist O is a hitman being challenged by new hotshot Lok Tok-wah. O has lived a life of seclusion as the number one hitman in Asia. The woman living at his contact address is captured after O foils a set-up by his boss. He then goes on the run while trying to fend off his adversary. The last part of the movie focuses on an Interpol detective's attempt to write the story of Tok and O.
Here is a list of best Hong Kong action movies of all time you can not ignore. Join Viva TV and enjoy it with your friends and family