Top 10 best Thai drama 2018 that will spark your love for Thailand more
In this article, VivaTV will take a look at some of the best Thai drama 2018 (romantic, comedy, series…) – whether you're a newcomer to Thai drama, or a long-time fan of Thai movies, we've got you covered.
The Gifted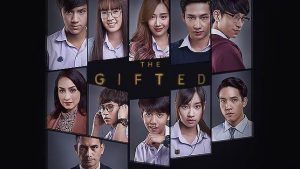 The gifted – #1 choice for top 10 best Thailand movies 2018. This is a movie that deserves to be one of the best romantic comedy Thai drama 2018. The gifted is a 2018 Thai science fantasy suspense television series produced by GMMTV and Parbdee Taweesuk.This series was so well written, funny, refreshing and will made you addicted enough to binge watching the entire episodes in one day. The plot is smart, refreshing and stylish. The tensions and characters are slowly and progressively built, teasing the audience and making you keep watching. If you like highschool and super power themes, you will enjoy this, give it a try!
The Crown Princess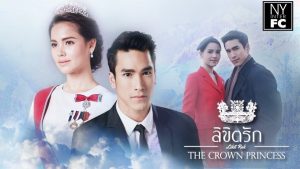 This is one of the best Thai romance drama 2018 ever made. This drama is a story about a princess of a small country, comes into danger after her coronation. To protect her they send her to Thailand, where the main hero – a navy man- becomes her bodyguard. The songs will make you cry along with the acting, action scenes are also very well directed and performed, cinematography is very good. We highly recommend this drama – you will never regret it.
Sampathan Huachai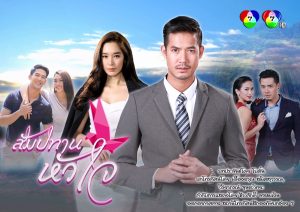 This is the best Thai drama 2018 for every Thailand drama lovers. On her way to sign a business contract, Rattawan was kidnapped along with her son by two men who took her to an island and tried to rape and kill her. However, she was saved by the owner of the island, Naboon. Both did not trust one another during her stay there but walls came down when Rattawan decides to tell Naboon her true identity. Feelings starts to develop between Naboon and Rattawan but they must restrain themselves because afterall, Rattawan is still married. What happens when Rattawan comes face to face with her husband back in Bangkok who she believes tried to kill her? How will Rattawan and Naboon's relationship be when she is still married to her husband and Naboon's ex-wife also enters the picture? Watch it right now to discover the truth.
My Hero Series: Matupoom Haeng Huajai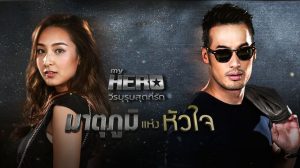 If you are just starting to enjoy Korean movies, then this is the best Thai drama 2018 to start with. Matuphoom Haeng Huachai is the first drama of project "My hero". Techat is a spy who's hiding his identity. Awassaya is a sassy celebrity who is trying to reveal his true colors because of a misunderstanding. Techat tries to avoid the annoying girl that can cause the whole operation to fail, but Awassaya doesn't leave him alone, especially after she finds out he's the guy the elders are trying to set her up with. But everything becomes completely entangled when he's always saving her life and love grows unexpectedly. This movie has mindblowing acting of actors. There emotion delivery on time was absolutely blasting. My Hero Series: Matupoom Haeng Huajai will be well remembered as one of the best Thai drama 2018.
My Hero Series: Montra Lai Hong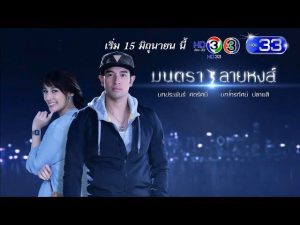 Montra Lai Hong is a Thai romantic-drama TV series that aired on Channel 3. It starred Warintorn Panhakarn, Maneerat Sricharoon, Natthaweeranuch Thongmee and Anuchit Sapanpong. It's the second drama of project "My hero".. When Patsakorn was very young, his father died. He was raised by a rich family who adopted him ever since. But on the opening day there was an explosion and as a result, his adoptive parents died. Patsakorn blames himself for their deaths and falls into depression. Waenploy, a younger girl who's a former student of his father, tries to support him. She loves and respects him ever since she was a child but he only sees her as sister, and he has a lover already. But Waenploy is ready to stand beside him and help him realize his father's dream.
Buppesannivas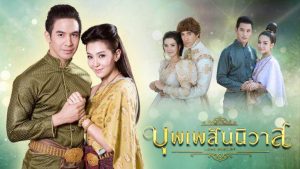 Time-travelling dramas are not new, even amongst lakorns, but that this show is a bit more inspired because it certainly knows how to make use of this premise and give us a lovely light-hearted walk through 17th-century Ayutthaya without making either the history-bits or the political-bits too heavy and overwhelming. On the contrary, from the title of the show itself – 'Love Destiny' – it makes it pretty clear that this show is primarily a romance show, which it fulfils to a tee. The main character is Kadesurang – a 25-year-old chubby archaeologist. One day she suffers an accident after meeting Karakade's ghost and goes back in time to the Ayutthaya era around 300 years ago. She wakes up in Karakade's dead body right after she died.
Nueng Dao Fah Diew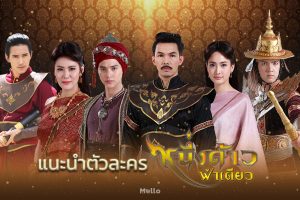 This drame was a great watch. The story is so engrossing and interesting! The female lead's personality is amazing – she was fun, loyal to her country, and headstrong. The male lead was so adorable and kick butt! You will love to watch his fighting scenes. The romance between her and the main lead was so cute. After watching Bpoop Phaeh Saniwaat, you definitely want to watch more historical Thai dramas since you will love that drama so much. We highly recommend watching this drama if you're wanting to find something to watch on the weekend.
Ra Rerng Fai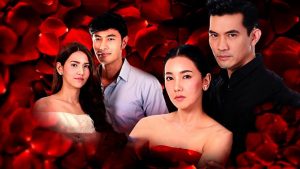 Yada's father frames Chakrit's father for murder and has him arrested. Years later, Chakrit wants revenge on Yada's family. He starts by seducing Yada's sister, then abandoning her on their wedding day, embarrassing her and the family in front of guests. Yada is very angry at the man who hurt her family and wants revenge. Yada and Chakrit fight each other on their families' behalf, both of them seeing through the other person's tricks.
My Dear Loser Series: Edge of 17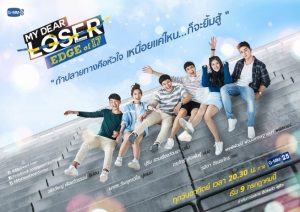 Oh is a nerd who is considered the school's biggest loser. He hates the school because he is often bullied and mocked by his peers who call him Mushroom. Oh is mainly bullied by Copper, In and their gang of bullies. However, even though he hates the school there is only one person who motivates him to come back every day and that is Peach, the school's prettiest and kindest girl. Sadly, Peach is dating Copper. Sun is the new kid at school. Due to unlucky circumstances he becomes friends with Oh. With Sun being friends with the school's loser he is often picked on by Copper and In. But something about Sun makes In feel different. Can the biggest school's nerd end up dating the popular girl? Can a bully fall for the new kid?
Game Sanaeha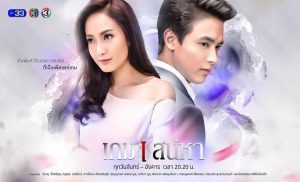 Game Sanaeha is like a fresh breath in the list of top 10 best Thailand movies 2018 that will make you fall in love. Though the title of show is game sanaeha but i cannot see any game being played Nok started this game to snatch everything that Nai had the position in company, her family love but she ended falling in love with him. As for the story everyone knows about it the romantic scenes between Nai and Nok were beautiful specially after marriage. The patience Nai had for Nok is amazing.
This is our Thai drama 2018 list of 10 outstanding dramas. Wishing you will find the best Thai drama 2018 to enjoy with your friends and family.