Top 7 best Korean romantic movies & dramas, you'll love these lovey-dovey films!
Here is a list of top 7 best Korean romantic movies & dramas that will make you fall in love. Whether you're in a relationship or single, it's the perfect time to snuggle up and watch these films.
What are the best Korean romantic movies & dramas?
Winter Sonata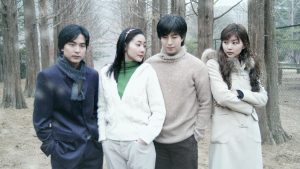 If you are just starting to enjoy Korean dramas, then this is one of the best Korean drama movies to start with. Winter Sonata is a highly regarded popular Korean drama with great reviews. The series features a small cast and focuses on the love triangle between Jun-sang, Yoo-jin, Sang-Hyuk. Jun-Sang moves to a small town and meets Yoo-Jin in the local high school. They fall in love, but Jun-Sang faces a tragedy and gets killed in a car accident. Ten years later, Yoo-Jin meets a guy who looks just like her Jun-Sang. Yoo-Jin has to choose between her current boyfriend and a person who reminds her of her dead sweetheart. In this movie, you could really feel the characters' pain at what they're going through. The scenery is extremely beautiful and coupled with the sad piercing music, this drama can really bring out bucketfuls of tears.
A Moment To Remember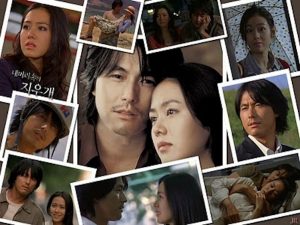 This is another good romantic Korean movie of all time. Korea has really made a name for themselves producing love stories just like A Moment To Remember. This is a Korean love story about a young couple's enduring love, which is tested when 27-year-old Sun-jin is diagnosed with a rare form of Alzheimer's disease. Life, death, happiness, grief, come together in a magnificent production, with brilliant acting, especially by Woo-sung Jung, splendid cinematography, and a wonderful soundtrack. We would recommend this movie to anyone in this world. Even to those who dislike draggy love movies, this movie teaches a lot about treasuring your loved ones before its too late.
Boys Over Flowers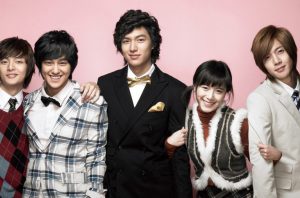 This is one of the Korean romance dramas ever made. Poor girl Jan Di attends elite Shin Hwa High where she's bullied by Joon Pyo, leader of F4 (the four richest and most gorgeous boys). Joon Pyo becomes attracted to Jan Di. However, Jan Di has a crush on Yoon Ji Hoo, Joon Pyo's best friend. This is a Cinderella story about the F4 friends and the normal girl who manages to break into their clique and win their friendship along with the romantic affections of two of the four. The Korean version is the fifth filmed version of this story and no doubt the most popular around the world, and definitely possessing the best soundtrack (OST), for which many of the cast members sang beautiful songs for the series, and which won Best Soundtrack at the 11th Mnet Asian Music Awards in 2009 (similar to our Grammy Awards).
My Little Bride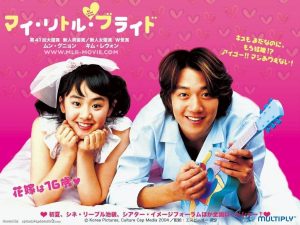 This movie is a brilliant light comedy with a great cast, a very sweet romantic plot and a great array of jokes. Moon Geun Young plays the excellent role of a 16-year-old freshman in high school who has to get married to a family friend (Kim Rae Won) to fulfill a family promise. Her grandfather is especially cute and comical in this movie as he tries everything in his power to have the reluctant Moon Geun Young and Kim Rae Won wed. It was funny to watch the older generation so involved in trying to have their children wed and the scenes that follow the parents' reactions are hilarious to watch. Both main characters later agree to marry after Moon's grandfather's scheme works and they begin their life together with an unusual honeymoon.
My Sassy Girl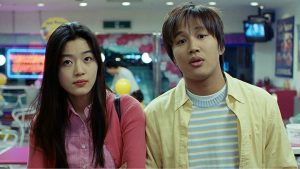 Swades is like a fresh breath in the list of top 7 best Korean romantic movies that will make you fall in love. This movie is proof that making love stories does not have to include raunchy sex scenes and nudity. My Sassy Girl makes sense to anyone who's a teenager or has been one. Both college students, the clumsy, laid back Gyeon-woo and "The Girl", a whimsical tomcat, make for one interesting couple for the main characters. And everything that they encounter throughout the film magically comes together in the end, and it's truly heartwarming. This movie is not just one of the best Korean romantic movies but one of the best romantic movies ever in any language.
You Came From The Stars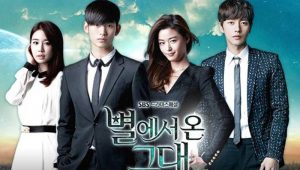 This movie is a story about alien comes to Earth 400 years ago, learns to live among humans, and eventually falls for a girl right before he has to go back to his home planet. You Came From The Stars is a romantic fantasy themed melodrama that has become very popular in this medium over the last decade or so. It is more than a romance between an alien and a human but is a mystery/crime show as well. From beginning to end, it is well worth watching. The writing, directing and cinematography all excellent which is a rarity for this type of Kdrama.
Always (2011)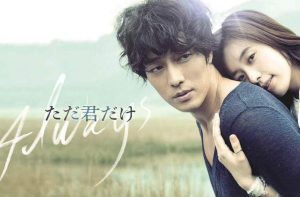 Always is a love story centered on ex-boxer Chul-min and a blind telemarketer Jung-hwa. This story is ruthlessly heartbreaking and at the same time mesmerizingly beautiful. This story will maybe disappoint the ones who seek for something different, something utterly tragic, or on the other hand, it will surely touch the hearts of the emotional ones and make such a strong impression that it will last for some time… Anyhow, it will make you remember that life and love should never be understated, never!