Are you looking for Netflix horror series 2019 right now? We've got you covered with our monthly updates on the best scariest new movies on Netflix.
Stranger Things (Season 3)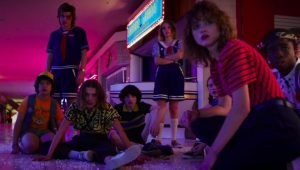 This is an absolutely one of the best Netflix horror series 2019 for Halloween. The third season of the American science fiction horror web television series Stranger Things, titled Stranger Things 3, was released worldwide on Netflix's web streaming service on July 4, 2019. The series was created by the Duffer Brothers, who are also executive producers along with Shawn Levy, Dan Cohen, and Iain Paterson. This TV series is a story in the summer of 1985 in Hawkins, the newly opened Starcourt Mall has become the focal point of the town, driving other stores out of business. Chief Jim Hopper is conflicted over Eleven and Mike's budding relationship, while Joyce considers moving out of Hawkins for better prospects, leaving the state of the children's friendships and her own relationship with Hopper in the air. However, strange power fluctuations trigger Will's awareness of something otherworldly, and Eleven and Max sense something is off about the town's residents, and despite having closed the portal to the Upside Down, fears that they are all still in danger from it.
Creeped Out (Season 2)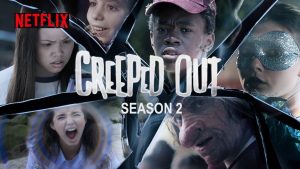 It is believe that Creeped Out is one of the best movies in the list of top horror shows on Netflix 2019 that is worth watching. Creeped Out is a British-Canadian anthology horror television series created by Bede Blake and Robert Butler as a co-production between CBBC Productions and DHX Media. Creeped Out is an anthology, with each episode featuring a new setting, story and new characters, although some details connect the stories together. Each episode has an individual story and all are linked together by 'The Curious', a mysterious story collector who appears at the beginning and end of each episode. According to the creators Bede Blake and Robert Butler, inspiration was drawn from Steven Spielberg and Amazing Stories in particular
Chilling Adventures of Sabrina (Season 2)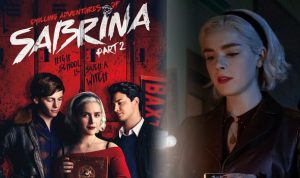 Chilling Adventures of Sabrina is an American supernatural horror web television series developed by Roberto Aguirre-Sacasa for Netflix, based on the Archie comic book series of the same name. The series is produced by Warner Bros. Television, in association with Berlanti Productions and Archie Comics. This adaptation of the "Sabrina the Teenage Witch" tale is a dark coming-of-age story that traffics in horror and the occult. In the reimagined origin story, Sabrina Spellman wrestles to reconcile her dual nature – half-witch, half-mortal – while standing against the evil forces that threaten her, her family – including aunts Hilda and Zelda – and the daylight world humans inhabit. Kiernan Shipka leads the cast in the titular role of the show that is based on a comic series of the same name.
Glitch (Season 3)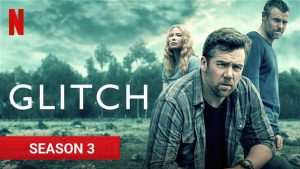 Glitch is outstanding movie in the list of best horror shows on Netflix now. It is an Australian television programme which premiered on 9 July 2015 on ABC. The series is set in the fictional country town of Yoorana, Victoria, and follows seven people who return from the dead in perfect health but with no memory. James Hayes is a small town policeman in Yoorana, Victoria. He is called to the local cemetery in the middle of the night after seven people have risen from the dead in perfect health but with no memory of their identities. They are determined to discover who they are and what has happened to them. James struggles to keep the case hidden from his colleagues, his family, and the world, with the help of local doctor Elishia McKellar. The seven people are all linked in some way, and the search begins for someone who knows the truth about how and why they have returned. Netflix globally released series 3 on September 25, 2019.
Black Summer (Season 1)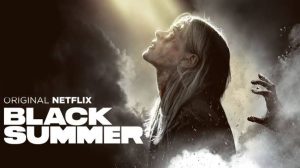 The brightest candidate of best Netflix horror series 2019 is Black Summer. The series is produced by The Asylum, the same production company behind Z Nation, and is written and directed primarily by Hyams, with Abram Cox writing and directing additional episodes. Many of the filming locations are in Calgary, Alberta in Canada. Six weeks after the start of the zombie apocalypse, when Rose, a mother played by Jaime King, is separated from her daughter, Anna, Rose embarks on a harrowing journey, stopping at nothing to find her daughter. Thrust alongside a small group of refugees in North America, she must brave a hostile new world and make brutal decisions during the most deadly summer of a zombie apocalypse.
Here is a list of best Netflix horror series 2019 you can not ignore in Halloween 2019. Join VivaTV and enjoy it with your friends and family !