Top 5 sad Korean movies 2018 that are guaranteed to make you cry
Looking for a sad Korean movies 2018 to watch? We have made a list of 2018 sad Korean films that will guarantee some waterworks by the end of each of these films! We promise that each and every one of these movies are worth a watch!
Top 10 best Thai movies 2018 (romantic comedy, horror, fantasy …)
Which are the best Bollywood romantic movies 2018?
Top 10 best Chinese action movies 2018 that can not be ignored
Miss Baek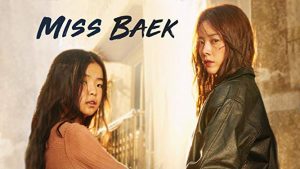 If you are just starting to enjoy Korean movies, then this is one of the sad romantic Korean movies to start with.The movie is directed by Lee Ji-Won, is based on a true story that revolves around the serious social issue of child abuse. A woman's past as a convict follows her everywhere and because of this she doesn't open up to others. But then she strikes up a friendship with a broken child who has suffered from domestic violence and decides to save the girl from the cruel world. The film addresses the matter head-on, not suppressing anything and keeping it very, very real. The main cast members are Han Ji-Min, Kim Sia, and Lee Hee-Joon, and features some great supporting cast as well, such as Kwon So-Hyun, Baek Soo-Jang, and Kim Sun-Young.
Burning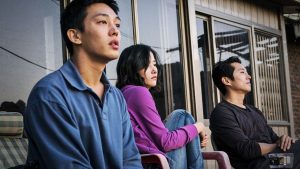 If you don't care if a movie is slow and for a long period of time nothing is going on, try this one because it has a deep story and the production in general is great. The movie follows a man – Jong-su bumps into a girl who used to live in the same neighborhood as him, who asks him to look after her cat while on a trip to Africa. When back, she introduces Ben, a mysterious guy she met there, who confesses his secret hobby. Burning is a film that appears to offer a candid portrait of youth in Korea at an interesting point in time. With a wonderful cinematography, great acting and direction, and beautifully adapted from a short story by Murakami, we still can't believe this is not nominated for the Oscar.
Be with You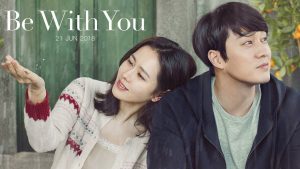 Be with You is like a fresh breath in the list of sad korean drama films that will make you cry. This movie is a story about Woo Jin takes care of his son Ji Ho alone after his wife Soo A passed away. Before she passed away, she promised she would be back on a rainy day one year later. One year later, Soo A appears again, but she does not remember anything. Be with You shows how important the role of mothers in the family. Although many people underestimate housewives, not many are able to manage their families as well as a mother does. Jobs such as cooking, washing, and educating children are extraordinary things that cannot be done by anyone. The whole fantasy element was well explained, so there were no plot holes in the story and the ending was original and realistic. So seven out of ten for this simple, yet powerful story. In conclusion, this movie is really very nice and heart touching.
On Your Wedding Day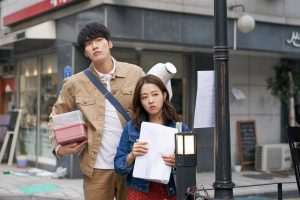 The story of the man who receives a wedding invitation from his first love that he met in high school. It starts off pretty innocent and simple with an highschool romance, a bit silly even but as time goes on and the characters grow up the movie keeps up with the pace and that was an amazing work on the part of both main characters and the director. This is yet another well crafted, well scripted, character developed movie that is nothing short of amazing. Kim Young-kwang is so captivating, he steals the show! The motifs are strong, and relate-able: unrealized potential, unrequited love, bad timing, regret , yet coupled with hope, dreams, passion, and what to fight for… It really is a beautiful movie…
Stand by Me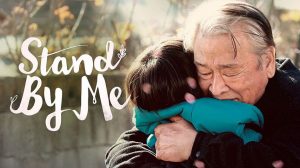 This is one of the sad Korean movies 2018 ever made.Seventy-year-old Grandpa lives with his young grandson. He finds out he only has a short time left to live and decides to prepare for their future and to leave them something special. The film's brilliance ultimately lies in its all-embracing realism. A very touching and heart warming story with solid performances and great chemistry between grandfather and grandson! Be prepared to cry a lot!
Sometimes, we get in the mood to let out a good cry, and the best way to conquer this feat is by watching some tear-jerking films! Watch our Top 5 Sad Korean Movies 2018 list – All of these movies have been praised and rated highly in Korea.