Top 9 best bl Chinese drama series that fangirls should definitely watch
Looking for best Chinese BL drama to watch? We have made a list of BL Chinese drama series that each and every one of these movies are worth a watch!
HIStory: Obsessed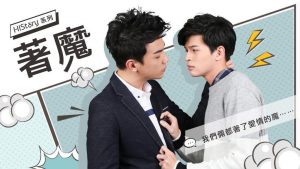 HIStory: Obsessed is the best Chinese BL drama. Another part of the HIStory webseries follows the story of Shao Yi Chen, a man who dies in an accident involving his boyfriend, Jiang Jing Teng. Shao Yi Chen is reborn and sent back 9 years. To save his future self he avoids Jiang Jing Teng and avoids his feelings for him. Problem is Shao Yi Chen has loved Jiang Jiang Teng for a long time and has written about him in his diary. While destroying the diary, Jiang Jing Teng discovers a few pages. Causing Jiang Jing Teng to become curious about Shao Yi Chen. Will he resist the love of the handsome man Jiang Jing Teng and save his future self, or will he fall for the same man twice and risk his life?
Addicted Heroin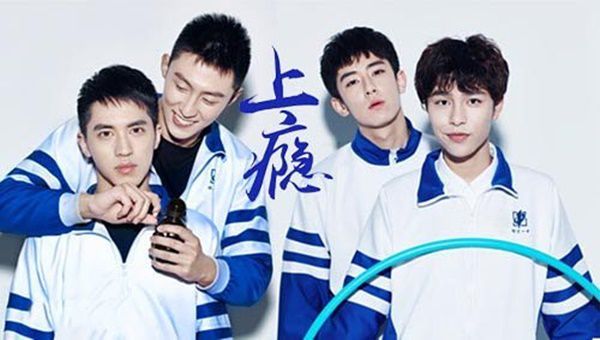 Addicted Heroin is an outstanding series in gay Chinese drama series list. Ever since he was young, Bai Luo Yin has been living with his careless father, Bai Han Qi and his grandmother. When he turned 16 years old, his biological mother Jiang Yuan is re-marrying, and her partner is the party's high-ranking official, Gu Wei Ting. Because of his mother's death, Gu Wei Ting's son, Gu Hai, has been harboring a deep grudge towards his father. Due to the random hand of fate, the 2 brothers with wildly conflicting emotional backgrounds have been placed in the same class. With time, they slowly developed a different kind of feeling.
A Round Trip to Love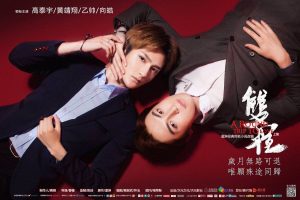 Two boys at school fall in love, but their families found out and split them up and send one to another country. They meet several years later at one company as a subordinate and boss. They become secret lovers, but the coincidence is again divided into several years. She secretly forty years as men who already have families. Their relationship restarters disrupt disease.
Your Voice, My Heart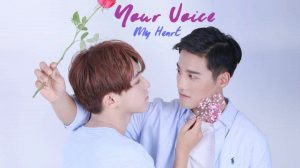 Su Ye Xin left his parents to live on his own because they were furious and unsupportive after he told them he was gay. He is a huge fan of famous dubbing artist Sheng Sheng and has a crush on him. Since he fears that Sheng Sheng has prejudices towards homosexuals he is using a female profile and known among the fans for strongly supporting his crush. Coincidently, he had the chance to do private coaching for Sheng Sheng in real-life, whose real name is Xie Xiao Sheng. Apart from his excitement to be able to get to know his crush in person, Su Ye Xin also realizes something bizarre about Xie Xiao Sheng. Xie Xiao Sheng's occasional emotional outbreaks and his hate towards his cousin Gu Fan and his lover Shen Hai all point towards an incident that happened in his childhood…
Red Balloon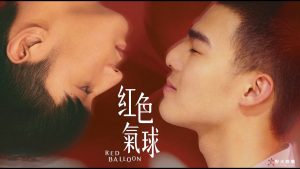 Chen is a hard working student, that has a troubled past with his mother's death and father being a gang leader. One day, Wan, a transfer student becomes Chen's roommate. However, Wan is hiding a secret….. he's gay. As the boy's friendship deepens… so do their feelings for each other. But the boy's are opposed with classmates that already harass another gay boy, they are opposed by Chen's father and most importantly they are opposed by their own self-doubts.
Falling in Love with a Rival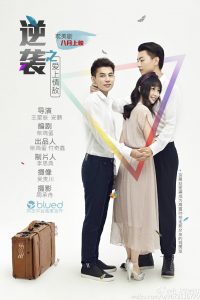 BL Chinese drama series "Falling in Love with a Rival" (also known as "Counterattack") depicts Wu Suo Wei (Feng Jian Yu)'s revenge against his ex-girlfriend, Yue Yue. After being together for seven years, Yue Yue dumps Wu Suo Wei thinking she can do better. Catching his ex-girlfriend with another man (Chi Cheng), Suo Wei comes up with the idea of seducing Chi Cheng so that he dumps Yue Yue and ultimately hurts her. Of course, Chi Cheng has a greater preference towards men than women and takes Suo Wei by surprise as he has no reservations about crossing the line. The drama follows a generally comedic tone with numerous of failed plans and twists coming Suo Wei's way.
Sotus: The Series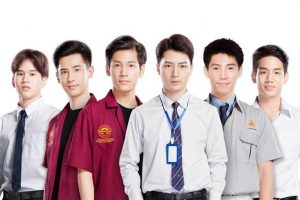 The "Gear" is one of the engineering mechanical devices in the cogwheel system. Having one signifies that one is a student of the Faculty of Engineering. However, to get one, all engineering freshmen must first undergo the SOTUS system. Arthit, one of the third year seniors, often abuses his power over the freshmen by making them do things against the rules. Freshmen students are practically powerless to complain or resist any orders given by their seniors. Arthit was seemingly unstoppable, until Kongpob stood up against the abuses by the former. Continual encounters between the two developed from animosity to something much more affectionate.
Like Love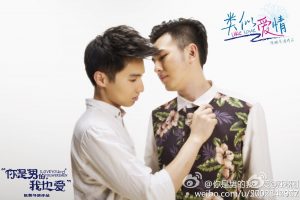 Like Love is good choice in the list of BL Chinese drama series. An offbeat love story about campus life around the An Zi Yan and Mai Ding who start military training as college acquaintances, Mai Ding was the one who made the first move to An Zi Yan, they have a good relationship and gradually felt sparks. After their relationship strengthens, their relationship is obstructed by their family and friends, like An Zi Yan's sister Ansul who has a difficult attitude. An Zi Yan secretly asks help from his ex-girlfriend Bai Xiao Si. Based off the best-selling novel of the same name by Angelina. A second and third season will follow in 2015 and 2016 (both also uncut and extended), releases will be online shortly after the 2nd and 3rd theatrical movies are released
Yandai byway no.10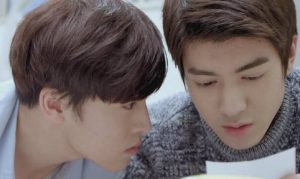 Liang Ze and Hang Hang meet after Liang Ze asks Hang Hang, a pet store owner, to look after his chinchillas. The show details Hang Hang's growing attraction for Liang Ze while the other party remains laughably oblivious. When Hang Hang reveals his feelings, Liang Ze struggles to process how he feels, especially since he has only dated women. Eventually, the two find themselves unable to see eye-to-eye about their relationship, and the show takes a more dramatic turn. "Yandai byway no. 10" is based on a novel, so those who watch the show and find the ending unsatisfactory can read the novel's ending. Also, check out the special, which includes extra scenes of Liang Ze and Hang Hang.