Top 10 Best Feminist Movies Of All Time You Need To Watch
If you're in the mood to indulge in some on-screen feminism, here are Top 10 Best Feminist Movies Of All Time that put women front and center.
Carol (2015)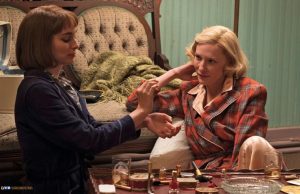 This is best feminist movies of all time. Carol is a 2015 romantic drama film directed by Todd Haynes. The screenplay by Phyllis Nagy is based on the 1952 romance novel The Price of Salt by Patricia Highsmith. Set in New York City during the early 1950s, Carol tells the story of a forbidden affair between an aspiring female photographer and an older woman going through a difficult divorce. The two meet in the department store where Therese works during the holiday season, and soon they fall in love and embark on an affair. This is the story of their forbidden love during an unforgiving period in history.
Suffragette (2015)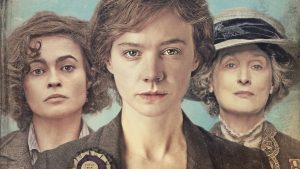 Suffragette is a 2015 British historical drama film about women's suffrage in the United Kingdom, directed by Sarah Gavron and written by Abi Morgan. In early 20th-century Britain, the growing suffragette movement forever changes the life of working wife and mother Maud Watts (Carey Mulligan). Galvanized by political activist Emmeline Pankhurst (Meryl Streep), Watts joins a diverse group of women who fight for equality and the right to vote. Faced with increasing police action, Maud and her dedicated suffragettes must play a dangerous game of cat-and-mouse, risking their jobs, homes, family and lives for a just cause. This is definitely one of the best inspirational movies about women's rights.
Miss Americana (2020)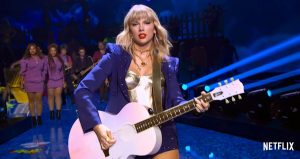 One of the modern feminist movies is Miss Americana. This movie is a 2020 American documentary film, directed by Lana Wilson, that follows American singer-songwriter Taylor Swift and her life over the course of several years of her career. It was released on Netflix and in select theaters on January 31, 2020. Miss Americana is a compilation of interviews, flashbacks, studio footage, home videos, cellphone videos and concert recordings that covers a number of events in Swift's life and career, including the making of her sixth and seventh studio albums, Reputation (2017) and Lover (2019), her past battle with body dysmorphia and allied eating disorder, her mother's cancer diagnosis, the media scrutiny she faces, her sexual assault trial, and her decision to go public with her political views. If you are looking for movies about strong independent woman, Miss Americana is the best choice for you.
The Iron Lady (2011)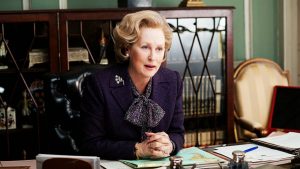 The Iron Lady is a 2011 British-French biographical drama film based on the life and career of Margaret Thatcher (1925–2013), a British stateswoman and politician who was the first ever female and longest-serving Prime Minister of the United Kingdom of the 20th century. The film was loosely based on John Campbell's biography The Iron Lady: Margaret Thatcher, from Grocer's Daughter to Prime Minister. An aged Margaret Thatcher gets nostalgic as she empties her late husband Denis's wardrobe. She struggles to come to terms with her husband's passing while also recollecting her political journey.
Coco Before Chanel (2009)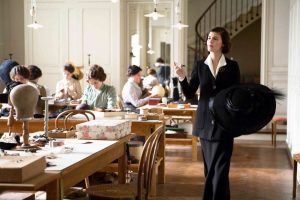 This is a bright candidate in the list of feminist film. Coco Before Chanel is a 2009 biographical drama film directed and co-written by Anne Fontaine. The film stars Audrey Tautou and details the early life of French fashion designer Coco Chanel. Coco falls in love with English businessman Arthur Capel, unaware that he is betrothed to a woman in England. Capel believes in Coco's talent making hats and her refusal to follow the whims of fashion; as he says to Coco, "There's no one else like you". As Coco's business flourishes and life is going well, Capel dies in a car accident; she is devastated. However, Coco still has the business that Capel helped her to start as a reminder of their love.
Julie & Julia (2009)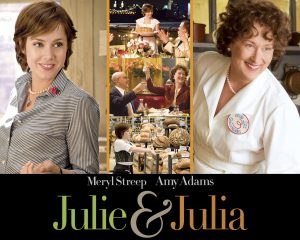 Julie & Julia is a 2009 American comedy-drama film written and directed by Nora Ephron starring Meryl Streep, Amy Adams, Stanley Tucci, and Chris Messina. The film contrasts the life of chef Julia Child in the early years of her culinary career with the life of young New Yorker Julie Powell, who aspires to cook all 524 recipes in Child's cookbook in 365 days, a challenge she described on her popular blog that made her a published author.
Hidden Figures (2016)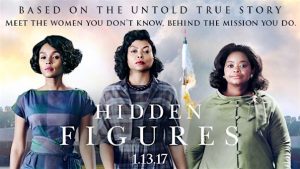 Hidden Figures is a 2016 American biographical drama film directed by Theodore Melfi and written by Melfi and Allison Schroeder. It is loosely based on the non-fiction book of the same name by Margot Lee Shetterly about black female mathematicians who worked at the National Aeronautics and Space Administration (NASA) during the Space Race. Three female African-American mathematicians play a pivotal role in astronaut John Glenn's launch into orbit. Meanwhile, they also have to deal with racial and gender discrimination at work.
Aquarius (2016)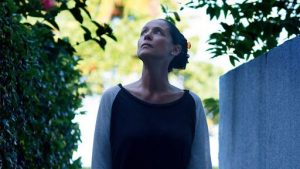 Aquarius is a 2016 Brazilian–French drama film written and directed by Kleber Mendonça Filho and starring Sonia Braga as Clara, the last resident of Aquarius building, who refuses to sell her apartment to a construction company that intends to replace it with a new edifice. The film generated uproar in Brazil due to its political connotations, especially because it was released at the apex of the country's political crisis.
Little Women (2019)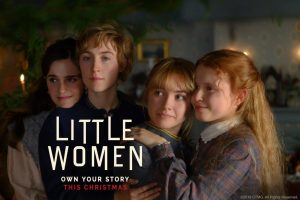 Little Women is a 2019 American coming-of-age period drama film written and directed by Greta Gerwig. It is the seventh film adaptation of the 1868 novel of the same name by Louisa May Alcott. In the years after the Civil War, Jo March lives in New York and makes her living as a writer, while her sister Amy studies painting in Paris. Amy has a chance encounter with Theodore, a childhood crush who proposed to Jo but was ultimately rejected. Their oldest sibling, Meg, is married to a schoolteacher, while shy sister Beth develops a devastating illness that brings the family back together.
The Favourite (2018)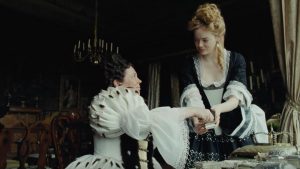 The Favourite is a 2018 period black comedy-drama film directed by Yorgos Lanthimos, and written by Deborah Davis and Tony McNamara. It is a co-production of the United Kingdom, Ireland, and the United States. Set in the early 18th Century, England is at war with France. Queen Anne is on the throne, but she's not the one calling the shots. Her close friend, Sarah, Duchess of Marlborough, is actually the one making all the combat decisions, and she also happens to be Anne's lover. Enter Abigail Masham, Sarah's cousin, who learns just how she can take over control from Sarah as the monarch's new "favorite." If anyone is looking for best feminist movies of all time, The Favourite is a perfect choice for you.
These are some of the Top 10 Best Feminist Movies Of All Time which you can't afford to miss. So, go ahead and add all these movies on your watchlist to enjoy with your friends and family.