The best funniest movies of all time on Netflix you can not ignore
Below, we've curated a list of funniest movies of all time on Netflix right now. We've got everything from silly buddy comedies, big splashy commercial comedies, more esoteric indies, and even a couple of films that toe the line between comedy and drama. Surely you'll find something to your liking, so scroll through our list of the best comedies on Netflix below and find that perfect pick.
Just Go With It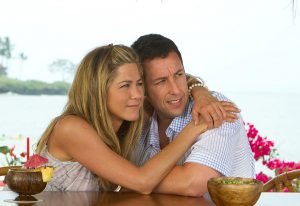 Just Go with It is a 2011 American romantic comedy film directed by Dennis Dugan, written by Allan Loeb and Timothy Dowling. The film grossed over $214 million, making it a box office success.
Notorious bachelor Danny enjoys a life of no strings attached sex with women when he pretends to be married. But when he unexpectedly falls for Palmer, she finds his fake wedding ring, resulting in Danny creating an elaborate lie, which includes enlisting his employee and her two children to play his ex-wife and their kids.
The Lovebirds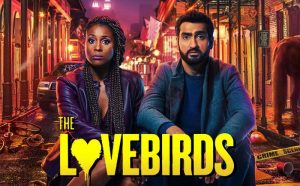 The Lovebirds is a 2020 American romantic comedy film directed by Michael Showalter from a screenplay by Aaron Abrams and Brendan Gall, and a story by Abrams, Gall, and Martin Gero. The movie follows a couple who goes on the run after witnessing a murder.
Its rights were then sold to Netflix, which released the film digitally on May 22, 2020. The film received mixed reviews from critics, although Rae and Nanjiani's performances were praised.
Clueless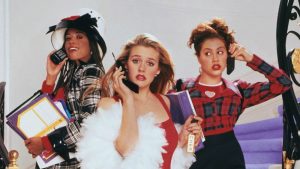 Clueless is a 1995 American coming-of-age teen comedy film written and directed by Amy Heckerling.
The classic tale of a shallow rich girl in Beverly Hills, giving makeovers and meddling to help her friends and teachers find love, which somehow leads her to fall for her ex-step brother. Featuring a young Brittany Murphy and Paul Rudd, this is one of those movies you can watch over and over again and it'll always make you smile.
Hail, Caesar!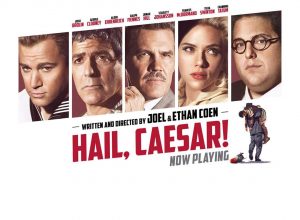 One of movies that will make you laugh so hard on Netflix is Hail, Caesar!. It is a 2016 black comedy film written, produced, edited, and directed by Joel and Ethan Coen.
Hail, Caesar! takes place in 1951 follows a day in the life of Eddie Mannix (Josh Brolin), a "fixer" for a movie studio called Capital Pictures who spends the day trying to stave off various scandals, put out fires, and track down a missing movie star. Chaos and shenanigans ensue, and George Clooney delivers one of his best comedic performance. This movie will also remind you that, whatever you think of Solo: A Star War Story, that Alden Ehrenreich can sure act.
Lady Bird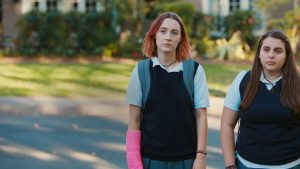 What's a funny movie on Netflix? This movie is the best option for you. Lady Bird is a 2017 American coming-of-age comedy-drama film written and directed by Greta Gerwig in her solo directorial debut. Lady Bird was chosen by the National Board of Review, the American Film Institute, and Time magazine as one of the ten best films of the year
More dramedy, less laugh-out-loud comedy, this coming of age story from Greta Gerwig is a must watch. Saoirse Ronan, Beanie Feldstein, and Timothee Chalamet are as charming as ever, telling a heartwarming and cleverly funny story about a quirky teenager trying to find her way in the world as she prepares to leave for college.
Get Him To the Greek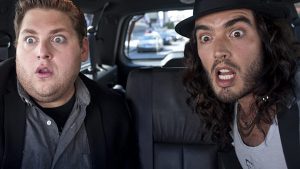 Get Him to the Greek is a 2010 American comedy film written, produced and directed by Nicholas Stoller. Ambitious record company exec Aaron (Jonah Hill) is assigned the seemingly easy task of escorting British rockstar Aldous Snow (Russell Brand) to L.A.'s Greek Theatre for a show. However, the job becomes much harder than anticipated when the unruly Snow makes getting to the venue on time nearly impossible.
On review aggregation website Rotten Tomatoes, Get Him to the Greek has an approval rating of 72% based on 199 reviews, with an average rating of 6.23/10.
Just Friends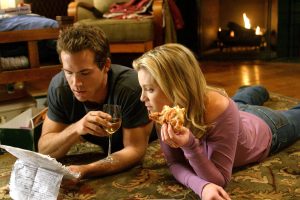 This is one of the funniest movies of all time on Netflix. Just Friends is a 2005 American Christmas romantic comedy film directed by Roger Kumble, written by Adam 'Tex' Davis.
Just Friends is a terrific showcase for Reynolds' skills, as the dichotomy between his impossibly good looks and goofy comedic sensibility is put to good use as he plays a formerly chubby, sensitive-type who is now a trim, successful music producer. Anna Faris also turns in phenomenal work here as a play on a Britney Spears-esque pop star, and she and Reynolds have fantastic chemistry. The story is a pretty standard "home for the holidays" type deal—Reynolds' character gets unexpectedly stranded in his hometown with Faris in tow, and is forced to confront his former BFF who is also the girl he was in love with in high school.
Tootsie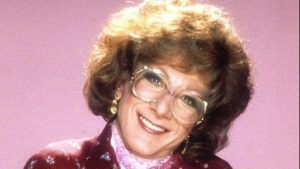 Tootsie is a 1982 American romantic comedy film directed by Sydney Pollack and starring Dustin Hoffman. Dustin Hoffman then decides to impersonate a woman to get a role, and his alter ego "Dorothy Michaels" lands a role on a popular daytime soap. Navigating the world as a woman leads Hoffman's character on a journey of self-discovery, and a perfect tonal balance of comedy and drama ensues. The film earned Jessica Lange an Oscar for Best Supporting Actress.
Here is a list of funniest movies of all time on Netflix you can not ignore. Join VivaTV and enjoy it with your friends and family.